Satisfied with your service? Feel free to write us a review on any of these websites. Just click on the picture! Or you can leave us a comment  here.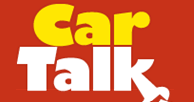 I have been to Sunrise Automotive many times, but it is when they found my car that was covered by the manufacturer that made me decide to place them VERY high in my book. They contacted a dealership, and got an authorization for me to get my car serviced by the manufacturer under warantee. When I went to the manufacturer, they (typically) claimed that my vehicle was NOT covered by my warantee. Sunrise contacted the manufacturer again, which led to the dealer being contacted, which in the end had my car fixed under warantee. Sunrise did not make any money off this at all. They went out of their way to make sure one of their customers was being treated fairly by the dealership. Apparently this (typically) happens all the time to their customers, and they want to make sure we get what we originally paid for! BRAVO Sunrise!
For more Car Talk reviews click here!

 Great service facility. I had an engine problem with my 2001 Buick Century. Robert and Trevor are very honest. They did not charge me for all the work they did. Great guys to work with.
For more Yahoo! Local reviews click here!

One one the best and most friendly place to bring your car , when you want it fixed right the first time….. Trevor and his people are exceptional when it comes to handling cars and their customers…
For more Citysearch reviews click here!
Finally someone honest…
I went somewhere else to get my oil changed, and they told me that I had a LONG list of stuff that I needed to get done to the

car. They told me that it needed to be done right away… so I was a little leary. I took it to Sunrise Automotive and it turns out that only about half of the list actually needed to be done. Sunrise is extremely professional and saved me a ton of money! I am going to continue going here and would recommend them to anyone! 
For more Yellowpages reviews click here!

Fair and Honest, Trevor took the time to explain my problem, I felt more informed about my Civic than I ever thought I could.
Waiting Room was a little small but the Price and Service was Excellent.
For more Superpages reviews click here!
I really enjoyed getting my car's alignment re-aligned here. Minus 1 star for not really having a waiting area but there was a small couch and some magazines.
They have a 10$ off coupon you can get at an America's Tire Co. (i.e. the one next to Albertsons on Westminster) but the th

ing is that their price is 70$ so with the discount, you pay $60. Most alignment places charge $65 without a coupon. HOWEVER, I honestely believe that their service is worth 70$ because they are thorough and help you understand (esp. me) what's what without giving you the attitude like 'i can't believe you don't know this.'
They even moved my car up in service when they found out I would be waiting because the other car was going to be picked up the next day. Great service and honest advice about how to take care of your car and what effs it up. Definitely recommend!
For more Yelp reviews click here!

WOW This place was GREAT I left my car at some other shop for 3 days they made excuses and were guessing and then wanted 95.00 dollars for a diagnostic fee. I took my car to a place my friend suggested. Sunrise Automotive in Westminster They called me back 3 hours latter with a quote to do the repair. I had them do the job and it's been fine ever since. Great job Trevor THANKS AGAIN.
For more Repair Pal reviews click here!